Our Response at

3G Tres Generaciones Roofing Co.
Following this COVID-19 CRISIS.
At 3G Tres Generaciones Roofing Co. the health and safety of our customers and employees are our highest priorities. In response to the public health situation related to coronavirus (COVID-19), we are diligently monitoring updates from the Centers for Disease Control and Prevention (CDC), the World Health Organization (WHO) and medical professionals to ensure we are taking the necessary precautions to ensure your health and safety are always at the forefront of how we serve you.
Stay Healthy and Follow Guidelines
Prevention is key to avoiding infection. As long as proper safety and strict sanitary procedures are followed, there is no reason why your roofing repairs or installation need to wait.
3G Tres Generaciones Roofing Co. appreciates your business and we want to be your go-to company for all your roofing needs. Your roof protects your home and possessions, so it's important to keep it in top shape. That can still be done, even under these dire circumstances.
If you would like more information on the latest news to help prevent the spread of COVID-19 in your everyday practices, please visit the CDC or Coronavirus.gov for daily updates.
As a business that provides one of life's most essential services, keeping and maintaining a roof over your head is something we take very seriously. Faced with many difficult decisions moving forward, last week I decided to send an internal company wide memo that gave each one of my employees the choice to stay home and file for unemployment, or to continue to show up to work under strict new safety guidelines.
It didn't surprise me to find out that my awesome team of dedicated people both in the office and out in the field have unanimously decided to continue to work from home or show up to work this Monday. Even though we all have financial worries, especially during these tough time, my team of 3G Tres Generaciones Roofing Co. employees have shown incredible love for what they do that goes beyond what is expected of them.
It goes without saying that keeping our employees on payroll places a burden on us a small business, but we will do our best to keep our doors open throughout this crisis. We have enjoyed success as a team and on occasion have suffered defeat as a team, but will remain a strong team no matter what is ahead. That said, we consider every one of our team members a part of our family and you, our customer, as a part of our extended family.
These are a few of the pro-active things we have done at 3G Tres Generaciones Roofing Co. to try and keep our customers and employees safe from exposure.
We know this is a difficult time for everyone and we want to let you know that we are here for you to support you as much as we can with whatever we can, even if it is not roof related. We appreciate each and every one of our customers and will continue to keep our doors open for the time being.
Sincerely,
David Garcia
President / CEO.
Here is a list of changes that we have made at 3G Tres Generaciones Roofing Co. to help keep our customers and employees safe: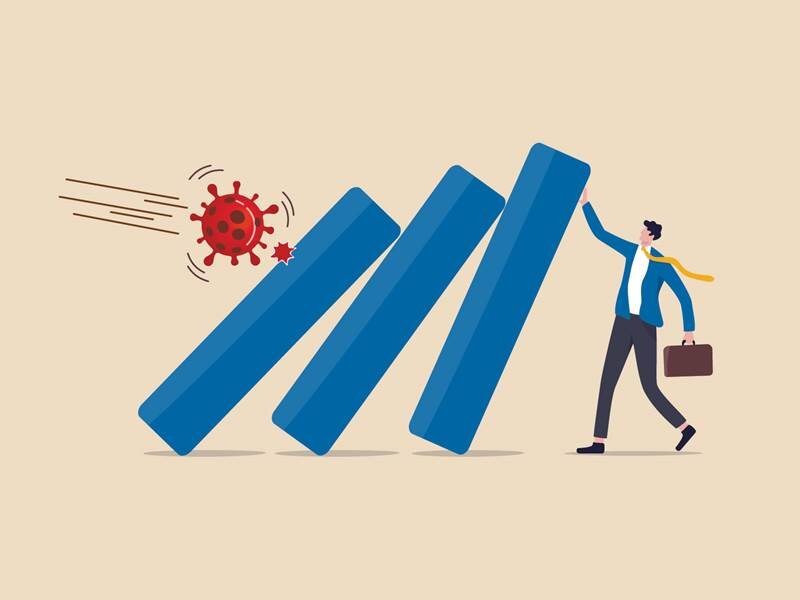 We have adopted a strict 6 foot social distancing rule between our employees.

We have banned face to face contact between any 3G Tres Generaciones Roofing Co. employees and our customers.

We have adopted a remote estimate protocol that will allow us to inspect your roof and provide you an estimate without the need for face to face contact.

We have adopted sanitary measures for all our company vehicles ensuring they are all wiped down using a bleach and water solution daily.

We have reduced our office staff to 4 people, leaving 4 office personnel to work from home.

We are having any employee that is feeling under the weather stay home for at least 14 days.

We have adopted an aggressive sanitary procedure which involves cleaning and disinfecting all our office tables, chairs, keyboards, phones, office equipment, door handles, floors and bathrooms from 1 time per week to 3 times per week.

We have restricted access to our offices only for those 4 people which will be observing strict distancing measures.

We have enlisted the help of our dedicated safety consultants to provide training to our men and office staff regarding the issue of COVID-19 and what we must do to prevent the spread.

I have taken the time to personally expressed the importance of all these very important changes to each and every one of my employees.